Carpet - Before You Buy
Things to know before laying down money or carpet.
It just makes sense that, the more you know about something, the better able you are to make a smarter purchase decision.
That goes in spades for buying carpet. Information about the construction of carpet is good, but knowledge about carpet specifics and characteristics, about its traits and subtle differences, can be invaluable.
It's a fact. Choosing the best carpet is really about knowing the right combination of characteristics, aesthetics, performance and budget to best meet the needs of your lifestyle.
For example, looped Berbers and high twist friezes perform wonderfully in high traffic areas in your home, but an elegant Saxony in the same area may show footprints. Isn't that good to know?
We want you to know all of the important carpet facts and we've created this section specifically for that purpose.
Our goal is to help you get smart before your carpet is laid down -- and long before you lay down your money.
So, we invite you to read on, check out these notes, tips and considerations and get the upper hand on the flooring that may soon be underfoot.
It just makes sense that, the more you know about something, the better able you are to make a smarter purchase decision.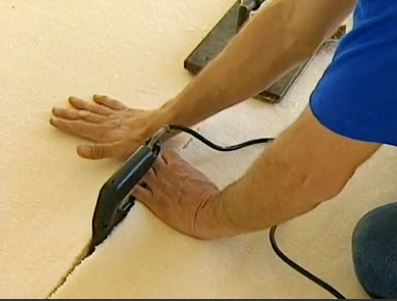 Understand this about seams.
Carpet is available in 12', 15' and sometimes 13' widths.
Unless the room to be carpeted is narrower than these widths, the carpet will be seamed.
With looped or low-profile patterned carpet you may have visible or peaked seams.
The degree of their visibility depends on texture, color, lighting and furniture placement.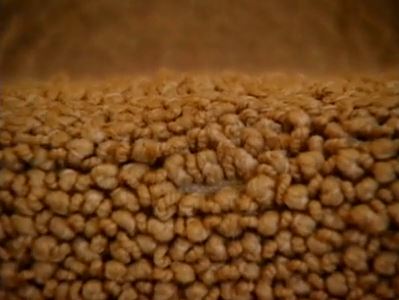 A note on backing and loops.
Be aware that, as carpet bends over stairs, its backing may show depending on texture, color and density.
Plus, you should know that looped carpet can snag, particularly at a seam or at a carpet transition.
But never fear, in the Carpet Floor Care section we provide information on how to properly care for looped carpet.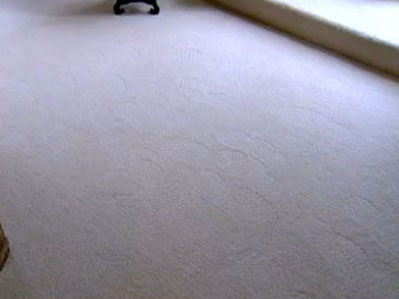 Every carpet has a chosen course.
The nap of all carpets run in one direction.
Pile reversal, or shading, is a normal characteristic of many cut pile style carpets.
This can be particularly apparent with plush carpet.
If this becomes an issue, consider window treatments and furniture placement as a way to minimize this effect.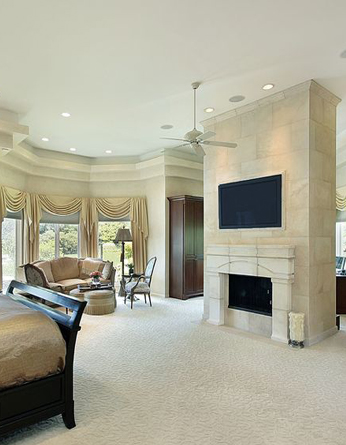 Color
Since it often covers a large area of the room, carpet color has a big impact on any space in the home.
Carpet, once installed, will often look lighter than the sample in the store.
Lighter carpet will visually expand the size of the room.
Darker carpet seems to create a more intimate feeling.
Neutral colors are the best choice for resale of your home, or if the décor will change frequently.
Carpet Padding
Carpet padding is one of the most important considerations when choosing a carpet.
Carpet padding is the layer of material that lies between the carpet and the floor.
A quality carpet padding helps preserve the carpet and also determines how the carpet feels beneath your feet.
Understand what's beneath it all.
One of the most important considerations in choosing the right carpet for your home has to do with where you can't see – beneath the surface of the carpet.
Carpet cushion, the layer of material that lies between the carpet and floor, can make the difference between a good feeling carpet and a great one.
It's carpet cushion, not the carpet itself that determines how a carpet feels beneath your feet.
However, carpet cushion isn't just about feel.
A quality carpet cushion helps preserve the look of the carpet, and can even extend the life and comfort of a carpet, providing it with tougher protection against wear and tear.
Also, understand that carpet cushion is sold using quality specifications, not color specifications. The color of the sample you see in the store may not be the same color as the carpet cushion installed in your home.
The label makes for valuable reading. Be sure to become familiar with all of the product specifications and warranty coverage on the back labels of the carpeting you're purchasing. Doing so will protect your investment today and tomorrow.
Get on top of the bottom line. Know the entire cost of ownership.
The "cost per square foot" of your carpet is just one component of the entire project cost. To ensure there are no surprises, and the carpeting you select fits within your overall project budget, be sure to ask us to calculate the total cost of your floor covering project. Here's a list of potential additional expenses you may incur:
Furniture removal/replacement.
Demolition/disposal of old floor covering. Depending on the existing floor covering, this can be an expensive item; also, be sure to include the cost to dispose of the old floor covering.
Sub-floor preparation. Depending on the condition of the sub-floor, it may require additional work.
Product delivery.
Carpet installation. Determine the cost per square foot to install it.
Materials required to complete the installation. Your new carpet may require additional materials to install it properly, like adhesives, moisture barriers, stairnosings, baseboards, etc.
In addition to the total project cost, you should also know the cost of annual cleanings to maintain the beauty and life of your new carpet. We can help you answer those questions but be sure to also consult the manufacturer's warranty and care guide for directions on how frequently the carpet should be cleaned and the cost to clean it.
There's a lot to know and keep in mind before you buy your carpet, but it's well worth the effort. If you're a smart and knowledgeable carpet shopper it will pay off in many ways, the best of which will be carpeting you're pleased to come home to.