Introduction to Area Rugs
Welcome to area rug knowledge.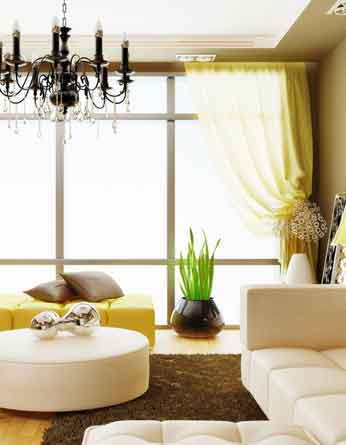 From braided to cotton, exciting Oriental to exquisite Persian, area rugs are plentiful and beautiful, affordable and expensive, classic and exotic.
Unless you know exactly what you want, shopping for area rugs can be challenging at best, overwhelming at worst.
A fabulous area rug can make a unique foundation or starting point around which your entire room's décor can be coordinated. The rug becomes your design centerpiece. The right area rug can deliver colorful finishing touch.
Area rugs can also define a space.
For the now popular open floor plans, an area rug can create a conversation area, designate an eating space, welcome one into a foyer or usher your guests down a hallway.
They are the only flooring product that you can install then pick up and move. Change them season to season or as your style changes.
Area rugs offer softness, warmth and sound absorption on hard flooring surfaces.
They add another layer of design, luxury and warmth when laid on top of wall-to-wall carpeting.
The cost spectrum of area rugs is just as wide and varied as the rugs.
Area rugs can be very inexpensive (cotton and synthetic) or phenomenally expensive (ancient weaves) depending on the material used, how they are made and the degree of artistry or intricacy in their design.
Handmade wool, 100% silk or wool and silk Oriental or Persian rugs have been known to last hundreds of years and just seem to increase in value.
Relatively new are the "machine made" rugs, made with sophisticated design patterns on computerized looms that can mimic more intricate and labor intense handmade rugs at greatly reduced costs.
Because they are made by machines it opens up these types of rugs to the mass market.
Area rugs are generally made out of wool, silk, (a blend of wool/silk), olefin (polypropylene), or nylon, with some applications, particularly bath mats made of cotton.
Wool and silk rugs dominate the high end of the market.
Heat-set olefin rugs look much like wool, are easy to clean, and are moderately prices in comparison to wool. They're a great compromise.
They can be an investment that becomes your family heirloom and is passed down from one generation to the next or they can be practical and fun design elements that move around to suit your mood.
Area Rugs Videos
Loloi Rugs